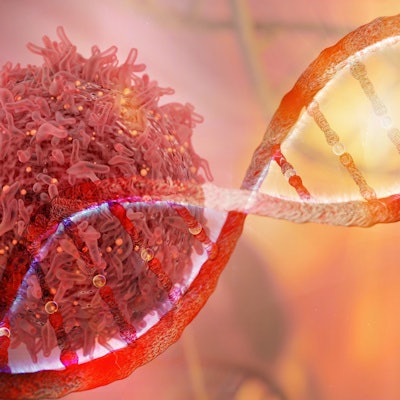 Foundation Medicine has received clearance from the U.S. Food and Drug Administration (FDA) for its FoundationOne CDx test as a companion diagnostic for a third group of targeted therapies for patients with non-small cell lung cancer (NSCLC).
The test received FDA clearance in February for identifying patients with microsatellite instability-high solid tumors who may benefit from pembrolizumab (Keytruda) treatment. FoundationOne CDx can now also be used as a companion diagnostic to identify patients with NSCLC whose tumors have epidermal growth factor receptor (EGFR) exon 19 deletions or exon 21 (L858R) alterations.
EGFR mutations are the second most common oncogenic drivers in NSCLC. Deletions in exon 19 and substitutions in exon 21 account for roughly 85% of observed EGFR mutations in NSCLC, according to the company.