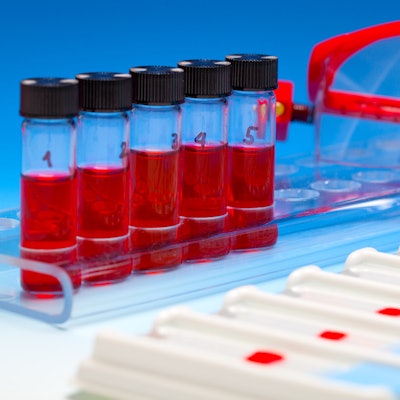 The U.S. Food and Drug Administration (FDA) has cleared the Tasso+ lancet, a whole liquid capillary blood collection tool, as a Class II medical device, Tasso announced on Wednesday.
The company will now be able to sell the device to more pharmaceutical companies, healthcare organizations, and academic institutions across the U.S.
"This FDA Class II medical device clearance will help improve patient care by relieving traditional phlebotomy-related bottlenecks and enabling more individuals to get the tests they need at the time they are needed," Ben Casavant, PhD, CEO and cofounder of Tasso, said in a statement.
The Tasso+ lancet is a single-use, patient-centric product that allows users to collect blood samples through skin punctures. According to Tasso's website, it can be used to collect whole liquid capillary blood samples at home without having to go to a lab or mobile phlebotomist. Collected samples can be sent to accredited laboratories for analysis.
Tasso noted that pharmaceutical companies will be able to use the Tasso+ device to accelerate their decentralized clinical trials, such as pharmacokinetic and biomarker research endpoints.
Tasso also said that healthcare organizations will be able to use the device with compatible collection tubes. This will allow physicians to make determinations about their patients' blood chemistries.
With this Class II clearance, the Tasso+ device, as well as Tasso+ device-based solutions, will be made available in the fourth quarter.