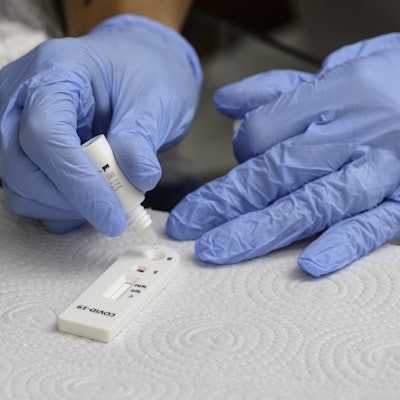 Healthcare technology company Cue Health has filed a de novo submission with the U.S. Food and Drug Administration (FDA) seeking full clearance of its molecular COVID-19 test for at-home and point-of-care use.
The test, which received emergency use authorization from the FDA in June 2020, has been used by millions of Americans and by healthcare institutions such as Johns Hopkins Medicine, Mayo Clinic, Memorial Hermann, and UPMC Children's Hospital of Pittsburgh, according to Cue.
In addition, organizations such as Google, Major League Baseball, and the National Basketball Association are using the test, the company said.