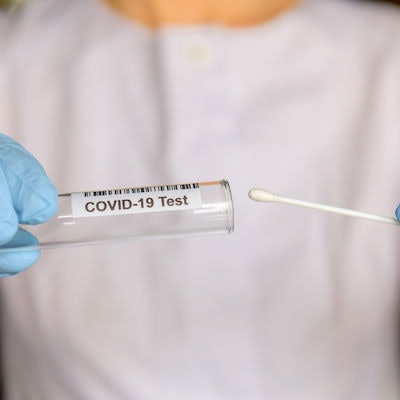 Cue Health has received $481 million from the U.S. Department of Defense (DOD) to produce and distribute 6 million point-of-care COVID-19 tests by March 2021.
The funding is awarded by the DOD on behalf of the U.S. Department of Health and Human Services (HHS). Cue will manufacture the tests at its facilities in San Diego.
The test, called Cue COVID-19, runs on the company's Cue Health Monitoring System and received emergency use authorization from the U.S. Food and Drug Administration in June 2020. It is a molecular test that uses a nasal swab to detect SARS-CoV-2 RNA and delivers results in about 20 minutes, according to the firm.