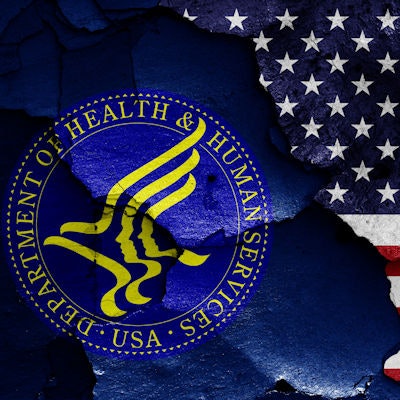 U.S. nursing homes are gearing up for coronavirus antigen testing at the point of care following a commitment by the federal government to distribute equipment.
The U.S. Department of Health and Human Services (HHS) on July 14 announced plans for a one-time procurement of point-of-care antigen testing equipment, which will be distributed to long-term care facilities to enable onsite assessment. In a statement about the plan, the HHS noted that the equipment will be cleared by the U.S. Food and Drug Administration. Currently, two antigen testing products have an emergency use authorization -- Becton Dickinson's Veritor system and Quidel's Sofia 2 unit.
The plan initially is to distribute 2,000 tests, with a focus on hotspot geographic areas and facilities prioritized by the U.S. Centers for Medicare and Medicaid Services (CMS), the HHS explained in a statement.
"Each nursing home will receive one diagnostic test instrument and associated tests," the HHS said. "Following initial distribution, nursing homes can procure additional tests directly from the respective manufacturers."
Becton Dickinson announced this week that the HHS has ordered 2,000 of its Veritor Plus systems and 750,000 SARS-CoV-2 antigen test kits.
The American Health Care Association and National Center for Assisted Living (AHCA/NCAL), which represents about 14,000 facilities, said that it welcomed news of the distribution of point-of-care testing equipment. A survey of member facilities indicated that testing turnaround has been taking too long and the AHCA/NCAL has been lobbying for onsite testing resources.
During a White House Coronavirus Task Force press briefing on July 14 in Baton Rouge, LA, testing coordinator Admiral Dr. Brett Giroir said that nursing home staff should be screened once a week to ensure they are not unintentionally bringing the virus into the facility. The point-of-care instruments can carry out 20 tests per hour on the spot, Giroir noted.
The government aims to start with distributing equipment to 2,000 facilities that are at risk based on the prevalence of the virus in their communities and assessment by the CMS, but will work toward providing access to all 15,400 nursing homes in the country, Giroir said. Equipment will be distributed in the coming weeks.
Giroir said that the move was not just an acquisition or merely about "writing a check." Rather, it represents the culmination of about two months of work to develop the technology and is part of a comprehensive plan to protect seniors, he said.