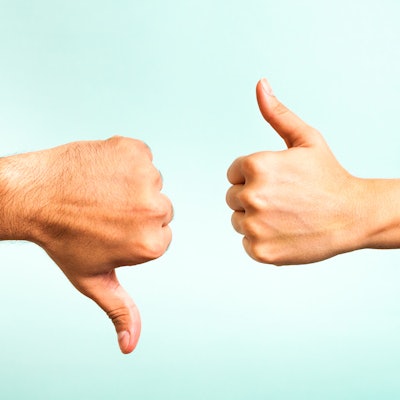 The U.S. Food and Drug Administration (FDA) has published detailed performance specifications for four more commercial antibody tests. Separately, the agency has published an educational video about serology and other types of COVID-19 assays.
Many tests for immunoglobulin G (IgG) and immunoglobulin M (IgM) antibodies have been introduced, some of which have received emergency use authorization (EUA) from the FDA. Recently, the FDA has tightened its policies and published a list of products that have been removed from eligibility to market.
The FDA has also been assessing tests in conjunction with other U.S. government agencies. As part of this cross-government process, to date the agency has published performance data -- sensitivity, specificity, positive and negative predictive value -- for the following products, noting market status:
Euroimmun's SARS-CoV-2 ELISA (IgG): EUA authorized
Healgen's IgG/IgM rapid test cassette: EUA authorized
Tianjin Beroni Biotechnology's IgG/IgM antibody detection kit: Should not be distributed, removed
Phamatech's COVID-19 rapid test: Should not be distributed, voluntarily withdrawn
BioMedomics' COVID-19 IgM/IgG rapid test kit: Should not be distributed, voluntarily withdrawn
As of June 3, the agency had granted 120 EUAs -- for 104 molecular tests, 15 antibody tests, and one antigen test. The agency also has published an educational video explaining tests for COVID-19, including molecular, IgG/IgM, and antigen tests.