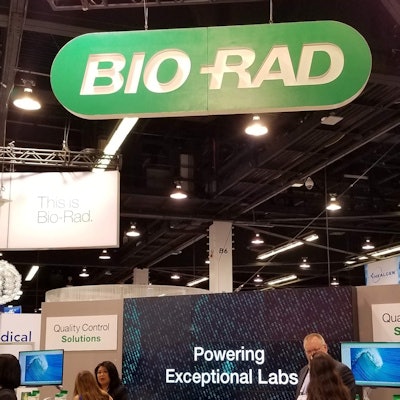 Bio-Rad Laboratories and lung cancer diagnostics firm Biodesix have joined forces to launch a serology test for detecting COVID-19 antibodies.
The Platelia SARS-CoV-2 Total Ab test received emergency use authorization (EUA) from the U.S. Food and Drug Administration (FDA) in late April. In clinical evaluation, the test yielded more than 99% specificity and 98% diagnostic sensitivity eight days after the onset of symptoms, according to the firms.
Platerial SARS-CoV-2 Total Ab requires a blood sample. After receipt at the CLIA-certified laboratory in De Soto, KS, results will be delivered in 24 hours, Biodesix said. Biodesix can currently process 14,000 tests each day, according to the vendor.
In other Bio-Rad news, the company said that its CFX96 Dx real-time polymerase chain reaction (PCR) system has been listed with the FDA for IVD testing, enabling assay developers and testing laboratories in the U.S. to access the system. It has already been used by laboratories outside the U.S., according to the firm.