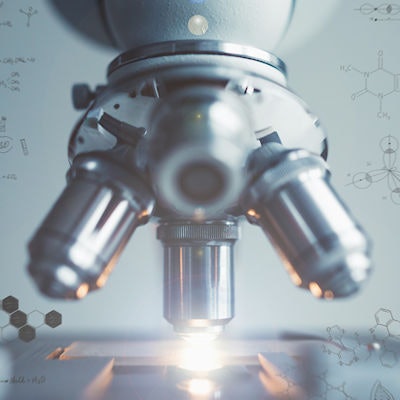 Commercial serology tests from PerkinElmer subsidiary Euroimmun and Abbott fell short of expectations in a comparative study of specimens, underscoring the need for independent validation, lab experts reported in the journal Clinical Chemistry online May 13.
The researchers evaluated the Abbott Architect i200 SARS-CoV-2 immunoglobulin G (IgG) test and the Euroimmun EI Anti-SARS-CoV-2 enzyme-linked immunosorbent assay (ELISA) IgG test in 103 specimens from 48 patients who had been diagnosed with COVID-19 with polymerase chain reaction (PCR) technology and 153 control specimens. Both tests have emergency use authorizations (EUAs) from the U.S. Food and Drug Administration (FDA).
The controls included specimens from subjects who were:
Symptomatic but PCR-negative for SARS-CoV-2
PCR-negative for COVID-19 but positive for other coronaviruses
Seen long before SARS-CoV-2 emerged (pre-2015 samples, frozen)
Positive for influenza A or B
One limitation of the study was that symptom onset was subjectively reported by physicians and this information was retrieved by manual record review.
The investigators looked at antibody results 14 days after the onset of symptoms and found that Abbott's test had specificity of 99.4% and sensitivity of 93.8%. That compares to specificity of 94.8% and sensitivity of 85.4% for the EI test at the same time point. This difference was not statistically significant and would need further evaluation but is still noteworthy, reported Christopher Farnsworth, PhD, an instructor in pathology and immunology at the Washington University School of Medicine in St. Louis, and colleagues.
"Nonetheless, the EI assay was associated with more false negative results and false positive results relative to the Abbott assay as adjudicated by molecular diagnosis," the authors concluded inClin Chem, which is the journal of the American Association for Clinical Chemistry (AACC).
Furthermore, only nine specimens from eight patients were used to determine sensitivity of the EI test for the product's package insert, whereas the Clinical and Laboratory Standards Institute (CLSI) recommends evaluation in specimens from at least 50 patients with confirmed disease, the authors wrote.
Although Abbott's test had numerically higher sensitivity and specificity compared to the Euroimmun assay, its sensitivity of 93.8% is lower than the 100% reported by the company, they noted.
"A possible explanation for this discrepancy is that the test subjects Abbott used were likely patients who had fully recovered from COVID-19, while Farnsworth's study included hospitalized patients," the AACC said in a statement about the data.
The authors also pointed out that neither test was sensitive enough to detect antibodies before 14 days after symptom onset, "indicating that they are inappropriate for diagnosis."
"Given the relaxed regulatory requirements by the FDA on SARS-CoV-2 serology tests, it is crucial for clinical laboratories to uphold the rigor of assay validation and to determine if assay performances, as reported in package inserts, are accurate," Farnsworth et al advised.
PerkinElmer commented that the study just published in Clin Chem was small and not representative of the overall research on the EI test. In a study of 1,122 samples conducted by Euroimmun with the University of Hamburg-Eppendorf, the EI test demonstrated specificity of 99.7+%, noted Masoud Toloue, PhD, vice president and general manager of diagnostics at PerkinElmer.
As the authors themselves noted, the finding of a difference between the Abbot and EI tests was statistically insignificant and there were differences in the way they were used. Abbott's assay is performed on its own instrumentation, whereas Euroimmun's is performed on instrumentation from Inova, "which does not result in a true comparison," Toloue said in a statement provided to LabPulse.com.
Antibody tests are known to be less accurate than molecular tests, but there are other dimensions to consider, commented Bruce Carlson, publisher of Kalorama Information. Not everyone who wants a polymerase chain reaction (PCR) test is able to get it right now, and antibody tests tend to be cheaper, more available, and easier to sample, he said.
Contrary to portrayals in the media, a test is not a "silver bullet" and results need to be taken along with other factors like symptoms presentation, travel and potential exposure history, and patient location, Carlson added. However, data showing lower accuracy than expected do undercut those who propose to use antibody tests as a kind of immunity passport to allow a return to work.
Editor's note: This article has been updated to include comment from Euroimmun parent company PerkinElmer and Bruce Carlson, publisher of Kalorama Information
Disclosure: LabPulse.com is a sister company of Kalorama Information.