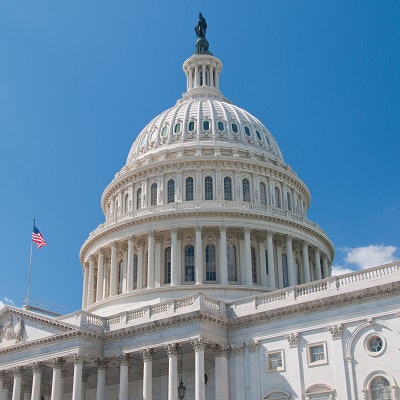 The U.S. Senate has passed a $2.2 trillion spending bill -- dubbed the CARES Act -- designed to provide economic stimulus and fund the effort to combat the SARS-CoV-2/COVID-19 epidemic in the U.S. There will be a great deal of attention on small business loans and checks to American taxpayers, but the bill also contains provisions of interest to laboratories and IVD companies.
CARES stands for the Coronavirus Aid, Relief, and Economic Security Act, and the legislation won the quick approval of the American Association for Clinical Chemistry (AACC). The AACC noted that the CARES Act provides insurance coverage for all COVID-19 diagnostic tests, regardless of whether they are performed under an emergency use authorization from the U.S. Food and Drug Administration (FDA). That was a sticking point in the recently passed Families First Coronavirus Response Act.
Key provisions of the CARES Act include the following:
Health plans cannot pass off costs to consumers outside of their normal premiums. Group health plan or health insurers must cover COVID-19 testing (Section 3717) without imposing cost sharing such as deductibles, co-payments, and coinsurance. Prior authorization requirements on COVID-19 diagnostics are banned during the emergency period.
Unlike prior legislation, the CARES Act not only applies to tests that received 510(k) clearance but also includes tests being prepared for emergency use authorization from the FDA.
Labs (not IVD companies) are required to publicize the cash price for COVID-19 tests they offer on a public website, or they face a $300 per day fine from the U.S. Department of Health and Human Services. If a health plan has a rate that was already negotiated with a provider prior to the emergency, it pays that rate. If there is no negotiated rate, the health plan pays the publicized cash price.
Health plans are allowed to negotiate to pay less. The legislation relies on transparency alone to bring down lab costs, but that is controversial. Per the journal Health Affairs, the requirement to publish the price of the lab test is designed to help reduce costs, but it is unclear whether transparency alone will prevent price increases -- particularly if access to tests remains limited. In addition, there is nothing in the bill to prevent balance and/or surprise billing, according to the Health Affairs blog.
Every laboratory that performs a test intended to detect SARS-CoV-2 must report statistics to the Secretary of Health and Human Services during the emergency.
The CARES Act requires certain diagnostic tests, along with other supplies and devices, to be included in the Strategic National Stockpile. Up to $16 billion is provided for this purpose.
Other funds for new diagnostics, vaccines, therapeutics, and device development are provided.
States have the option to use their Medicaid program to provide uninsured individuals with FDA-approved testing to detect or diagnose the novel coronavirus, the administration of that testing, and an associated medical visit.