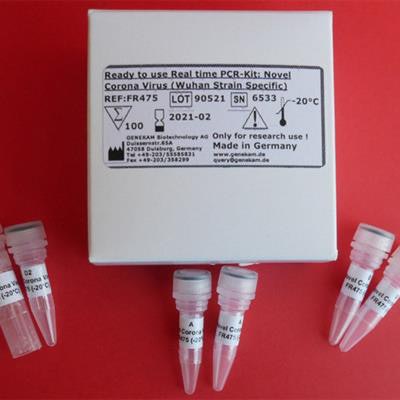 Genekam Biotechnology has introduced a research-use-only real-time polymerase chain reaction (PCR) test specific for the novel coronavirus (2019-nCoV) that originated in China and has spread to 24 other countries as of February 4.
Genekam's test can be used to analyze oral, nasal, respiratory, and blood samples, according to the Duisburg, Germany-based company. Genekam also noted that it is developing a test that will be able to differentiate between 2019-nCoV and related coronaviruses, such as those that cause severe acute respiratory syndrome (SARS) and Middle East respiratory syndrome (MERS).
The company said it has developed treatments that might be effective for the Wuhan coronavirus and also is working on a preventive vaccine for 2019-nCoV and related viruses.
As of February 4, more than 20,600 cases of 2019-nCoV had been reported globally. The U.S. Food and Drug Administration has issued an emergency use authorization paving the way for use of the Centers for Disease Control and Prevention's own 2019-nCoV panel.