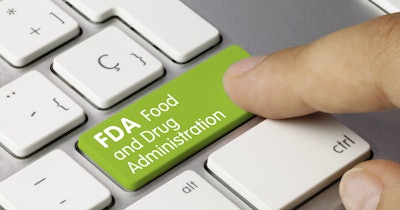 The Center for Science in the Public Interest (CSPI) and 15 other organizations this week penned a letter to the U.S. Food and Drug Administration (FDA), asking that it develop regulations for laboratory-developed tests, which are designed, manufactured, and used within a single laboratory.
The FDA should use its authority to develop such regulations if Congress does not pass legislation requiring it, said CSPI, an advocate for nutrition, health, and food safety.
Lab-developed tests (LDTs) have become increasingly important in clinical practice. However, they put patients at risk and drive up healthcare costs when they perform poorly or are not supported by science, the organizations wrote in the letter.
Last year, Congress considered legislation which would have created a risk-based framework for regulating LDTs. However, that legislation, the Verifying Accurate Leading-edge IVCT Development Act of 2021, or VALID Act, was not included in the final authorizing legislation that became law.
"We applaud the FDA's past efforts to regulate LDTs and, if a strong bill does not progress in Congress, urge the agency to implement regulation for LDTs that includes requirements for analytical and clinical validation, quality control, adverse event reporting, and transparency," the groups wrote. "Such regulation would help close the gap created by the lack of adequate independent oversight and ensure that accurate LDTs are marketed to consumers and used to guide patient care, while also promoting innovation and competition in the diagnostic testing industry."
Organizations joining CSPI in writing the letter to Congress include AllergyStrong, the Center for Food Safety, the Campaign Urging Research for Eosinophilic Diseases, Elijah-Alavi Foundation, and the Food Allergy Research and Education.
Earlier in May, the American Clinical Laboratory Association (ACLA) and more than 30 healthcare provider organizations sent a letter to U.S. House and Senate leaders urging protection for patients seeking to access clinical laboratory services. Specifically, the letter asked the leaders to pass the Saving Access to Laboratory Services Act (SALSA) this year; if made into law, the Act would lead to critical reforms to Medicare rate-setting for widely ordered laboratory services, these organizations said.