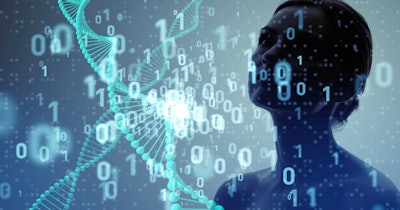 The American Association for Clinical Chemistry (AACC) on Friday released a position statement that urges the United States Department of Health and Human Services (HHS) to fund interoperability pilot programs and incentivize its adoption.
Interoperability -- the ability to effectively share clinical data, especially clinical test results, between different healthcare organizations -- is lacking, which is a major challenge facing modern medicine, AACC said.
The widespread implementation of electronic health records has made it much easier for healthcare institutions to record patient test results, to access this data, and to use it to make better-informed clinical care decisions. However, sharing this data between organizations is still surprisingly difficult. For example, if a patient switches providers, the two providers might use different laboratory instruments, laboratory information systems, and electronic health record systems that don't generate or capture the same information and/or that don't transmit the information in a standardized format, AACC noted. Errors can easily be introduced when the patient's data is transferred between providers.
The lack of interoperability has wide-ranging consequences and is a hindrance not only to patient safety and care, but also to public health initiatives, as well as research aimed at developing new tests and treatments.
AACC said that to facilitate data sharing among healthcare organizations, it is calling on HHS to implement programs and policies that promote interoperability. To start, AACC recommends that HHS fund pilot programs that support interoperability and that assess its impact on quality of care and on clinical laboratories. Because achieving interoperability is such a complex undertaking, HHS should incentivize laboratory medicine professionals, healthcare providers, manufacturers, and other stakeholders to collaborate on establishing and adopting common data use practices and standards, AACC said.
HHS should also deliver financial incentives through value-based reimbursement programs, which could pay healthcare institutions for meeting certain interoperability performance requirements, AACC added.
Separately, the organization said that it is urging Congress to continue to support the harmonization or standardization of clinical laboratory test results; this is crucial to ensuring that test results can be aggregated and compared no matter where or when they're performed.