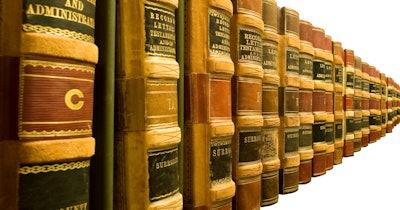 Congress on Friday reached an agreement on the Consolidated Appropriations Act of 2023 that excluded the Verifying Accurate Leading-edge IVCT Development (VALID) Act, which proposes oversight modifications that would significantly impact clinical testing laboratories.
Many labs are opponents of the VALID Act mainly because it would give the U.S. Food and Drug Administration (FDA) authority over laboratory-developed tests (LDTs).
The Association for Molecular Pathology (AMP) immediately announced its support for the decision to exclude VALID from the appropriations act.
"AMP members have worked tirelessly to lead advocacy efforts to inform policymakers on how to best modernize the current regulatory framework for laboratory testing services," Mary Steele Williams, executive director of AMP, said in a statement. "We are grateful for champions in Congress such as U.S. Senator Rand Paul (R-KY), who shared our concerns about the significant flaws in the VALID Act."
Paul noted in a statement that he has been fighting to stop the VALID Act for years, adding, "I am pleased to say that despite a major push all year by powerful special interests, the VALID Act was kept out of the 2022 year-end legislation. For decades, we have allowed clinical labs in our nation's academic medical centers the freedom to innovate under the Clinical Laboratory Improvement Amendments (CLIA). The VALID Act would have upended that system and replicated the testing nightmare of the early days of the COVID pandemic, putting all lab-developed tests under the FDA's control."
The decision to exclude the VALID Act on Friday is a setback for proponents of laboratory developed test (LDT) regulation. Those in favor of the Act believe its provisions could lead to tighter control of test performance. At least one influential lab industry organization saw some merits in the Act; the College of American Pathologists this year outlined specific provisions that it supported and recommendations to improve the bill.
By contrast, earlier this year, AMP called on Congress to allow a thorough evaluation of VALID, and the American Association for Clinical Chemistry (AACC) expressed concerns about its potential consequences for laboratories. In June, AACC announced that it was joining more than 100 medical and patient organizations to express concern that the U.S. Senate Committee on Health, Education, Labor and Pensions (HELP) was rushing to pass the VALID Act.
AMP noted on Friday that Congress included the additional important provisions and protections for clinical laboratory professionals in the Consolidated Appropriations Act.
A one-year delay to the implementation of the clinical lab fee schedule provisions within the Protecting Access to Medicare Act (PAMA).
A two-year extension to existing telehealth waivers without any restrictions for laboratory test ordering.
Additional infectious disease reporting infrastructure, and support for efforts that will enable early detection of emerging variants of concern.
In the wake of the decision implemented by Congress on Friday, the future of the VALID Act is unclear.