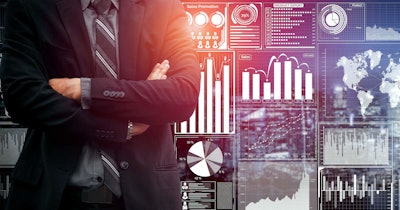 Romania is worth watching as a growing in vitro diagnostics (IVD) market.
The Eastern European country's IVD market will grow 25% faster than that of the U.S., according to Kalorama Information, a sister company to LabPulse.com, in its latest 30-Country IVD Market Atlas.
According to Kalorama estimates, the Romanian IVD market, serving 18.8 million residents, grew to $464 million in 2022.
The country's social health insurance system (SHI) covers most of the population, with the Ministry of Health being responsible for overall governance and the National Health Insurance House (NHIH) administering and regulating the insurance system.
Romania's National Healthcare Strategy 2023-2030, published by the Ministry of Health, identifies challenges for the country's healthcare system, noting life expectancy at birth, low birth rate, and higher rates of avoidable mortality than world countries.
Authorities have established new strategies aimed at increasing access to medical services for prevention, diagnosis, and early treatment.
Pregnancy testing, coagulation tests, and blood screening immunoassays are the fastest-growing tests in Romania. Infectious disease is a key focus area for testing and prevention, with infectious disease testing accounting for more than half of the IVD market. Outside of COVID-19 testing, which will decline over the next five years in Romania and worldwide, tests for other infectious diseases topped $100 million in 2022.
Romania's expected growth will be driven by an aging population; about 18% of the population is over 65 and this percentage is expected to increase to 20% by 2030. Most people, 54% of the total population, live in urban areas that better support IVD-related services than more remote areas; Bucharest has about 1.785 million individuals, nearly 10% of the population.
The IVD market will also benefit from the increasing availability of laboratory services.
This article is part of a series based on Kalorama Information's 30-Country IVD Market Atlas, which includes the U.S., China, Germany, U.K., Saudi Arabia, India, United Arab Emirates, France, Vietnam, Turkey, and 20 other countries.