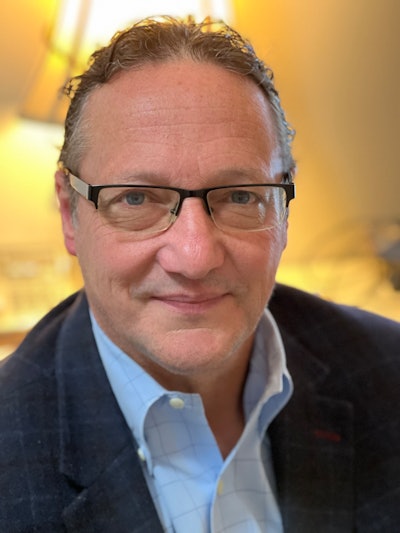 Dear LabPulse.com reader:
With the federal COVID-19 Public Health Emergency ending Thursday, SARS-CoV-2 testing will start to become more restricted and some labs, providers, and retailers will stop offering such testing. "It is important that providers, patients, and consumers understand that access to, and fees and reimbursement for, COVID-19 testing will change after the PHE expires," Quest Diagnostics said in a statement this week.
With the end of the Public Health Emergency in mind, the U.S. Food and Drug Administration (FDA) recently published recommendations for developing a transition plan for in vitro diagnostic tests with an emergency use authorization and applying for an IVD marketing submission. The agency recently held a virtual town hall for test developers to discuss two final guidance documents -- the Transition Plan for Medical Devices That Fall Within Enforcement Policies Issued During the Coronavirus Disease 2019 (COVID-19) Public Health Emergency and Transition Plan for Medical Devices Issued Emergency Use Authorizations (EUAs) Related to Coronavirus Disease 2019 (COVID-19).
Meanwhile, the FDA this past week continued to grant approvals for tests associated with COVID-19 that lie outside the scope of the emergency use authorization pathway. BioMérieux received an FDA Clinical Laboratory Improvement Amendments (CLIA) waiver for its multiplex polymerase chain reaction (PCR)-based Biofire Spotfire Respiratory Panel Mini. In about 15 minutes, the panel detects five of the most common viral causes of upper respiratory tract infections: SARS-CoV-2, influenza A, influenza B, respiratory syncytial virus (RSV), and rhinovirus. The CLIA waiver allows the system and its two respiratory panels to be used by non-lab professionals at the point of care.
The FDA granted de novo requests for two COVID-19 serology tests manufactured by QuidelOrtho. In a statement, the FDA cautioned that serology tests such as these detect the presence of antibodies to SARS-CoV-2 and not the virus itself. As a result, the tests should not be used to detect SARS-CoV-2, the agency noted, further emphasizing a point about antibody tests it had embraced throughout the pandemic. The agency further noted, however, that these are the first marketing authorizations for serology COVID-19 tests using a traditional premarket review process. Granting the de novo request was the latest example of the FDA's ongoing commitment to maintain access to tests related to COVID-19, it added.
In other developments, patients with persistent neurological symptoms after SARS-CoV-2 infections were intensively studied and found to have autonomic dysfunction and differences in their immune cell profiles. Published last Friday in Neurology: Neuroimmunology & Neuroinflammation, the findings may help explain lingering long-COVID neurological symptoms, and lead to better diagnoses and treatments.
Washington University School of Medicine researchers have identified four important signs and symptoms that signal an elevated risk of early-onset colorectal cancer. Their study, published recently in the Journal of the National Cancer Institute, indicates that recognizing these red flags may be key to earlier detection and diagnosis, and improved survival among people under the age of 50. Separately, molecular colon cancer screening test maker Exact Sciences on Tuesday said its first-quarter revenue rose 24% year-over-year.
Almost all participants in a recent survey said they believe it is important to have Medicare coverage for noninvasive tests to routinely monitor transplant rejection. The survey, conducted by transplant patient organizations, included people impacted by kidney, heart, lung, and liver transplants; it was implemented after the release of a Medicare billing article related to MolDX molecular testing for allograft rejection.
Thank you for reading.
Leo O'Connor
Editor in Chief