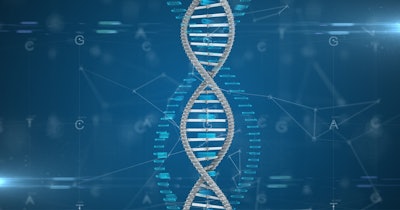 Bio-Techne on Wednesday reported fiscal third-quarter sales of $294.1 million, up 1% compared to $290.4 million in the prior-year quarter and short of analysts' average estimate of $296.7 million.
For the quarter ended March 31, the company's Protein Sciences segment posted net sales of $218.9 million, up 3% compared to $213.2 million for the third quarter of fiscal 2022. The Protein Sciences business supplies specialized proteins such as cytokines and growth factors, immunoassays, antibodies, and reagents to the biotechnology and academic research communities; it further supplies platforms used in various areas of protein analysis.
The Diagnostics and Genomics segment posted third-quarter revenues of $75.7 million, a decrease of 3% from $77.7 million in the prior-year quarter. The Diagnostics and Genomics business supplies blood chemistry and blood gas quality controls, hematology instrument controls, immunoassays, and other bulk and custom reagents for the in vitro diagnostic market.
"Our third-quarter performance was consistent with our expectations," Chuck Kummeth, president and CEO of Bio-Techne, said in a statement. "As we continue to lap high growth rates from the prior year, China continued to recover from COVID-related restrictions, and biotech funding considerations impacted a subset of our biopharma customers."
Cell Therapy and Exosome Diagnostics, two of its highest growth businesses, had strong quarters, he said.
"Our broad portfolio of cell therapy enabling workflow solutions remained in high demand, once again delivering double-digit growth, including a second consecutive record quarter for our GMP Proteins business," Kummeth said. "Our ExoDx Prostate test continued its streak of record-breaking quarters, as test volume increased over 70% for the fifth consecutive quarter and associated revenue grew over 85%."
On a conference call to discuss the financial results, Kummeth noted that its sales were almost nonexistent in China prior to the Lunar New Year, when people were recovering from COVID-19 and citizens were directed by the government to stay home until after the Lunar New Year holiday.
"After everyone was well and came back from holidays, sales accelerated dramatically, and our China team was able to finish the quarter with revenue growth in low single digits," Kummeth said. "This was on top of a tough comp for China where we grew 30% last year ... With COVID now in the rear-view mirror for China -- we hope for good -- we see [growth there] continuing to accelerate from here, perhaps to more than 40% growth next quarter."
Among recent business highlights, the firm noted its ExoDx Prostate test increased its addressable market by approximately 50% after receiving expanded Medicare coverage to include an annual test for patients with a prior negative biopsy who are thought to be at high risk for prostate cancer and are considering a repeat biopsy.
Bio-Techne expanded its spatial biology platform through a strategic partnership with Lunaphore to develop a fully automated same-slide spatial multiomics solution.
In its cell and gene therapy business, Bio-Techne saw a record quarter for GMP protein sales and completed the purchase of a 20% ownership stake in Wilson Wolf.
With the Protein Sciences business, the company "continued to make progress with our portfolio of cell therapy workflow solutions, including our GMP reagents, specialty cell culture media, along with cell culture matrices … which collectively grew over 20% in our Q3," Kummeth said on the conference call. "Our GMP proteins remain in high demand across the cell therapy spectrum, as biopharma customers developing products for the regenerative medicine and immune cell therapy market, continue to rely on our portfolio of over 40 GMP grade cytokines and growth factors … to effectively scale their therapies."
The Minneapolis-based company reported Q3 net income of $70.2 million, or $.43 per share, compared to $60.7 million, or $.37 per share, in the prior-year quarter. Its adjusted earnings per share (EPS) was $.53, matching Wall Street analysts' average estimate.
At the end of the quarter, Bio-Techne had cash and equivalents of $127.3 million and short-term available-for-sale investments of $29.9 million.
The firm announced a dividend of $.08 per share for the quarter ended March 31, payable May 26 to all common shareholders of record on May 15.
Its shares rose more than 3% to $82.95 in Wednesday morning trading on the Nasdaq.