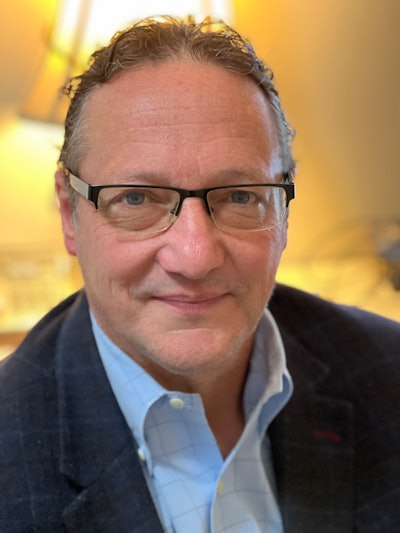 Dear LabPulse.com reader:
Diagnostics industry firms' financial results were of paramount importance this week.
As expected, revenues from industry pacesetters reporting first-quarter results were generally down. Companies continued to face tough comparisons with the year-ago quarter, when demand for COVID-19 testing was still high. Encouragingly, they are seeing strength in businesses other than COVID-19 testing.
Last week, Abbott's CEO Robert Ford said its organic sales growth, excluding COVID-19 testing, grew in the mid- to high-single digits in its core lab, rapid diagnostics, and point-of-care (POC) diagnostic testing businesses.
This week on Wednesday, Roche and Thermo Fisher Scientific separately reported first-quarter revenues, with each suffering year-over-year declines. Roche noted COVID-19 test sales dropped to CHF 300 million ($335.6 million) in the first quarter from CHF 1.9 billion in the same period last year, when demand was exceptionally high. However, sales in its Diagnostics Division's base business, removing COVID-19 related products, grew 4% year-over-year. Thermo Fisher's COVID-19 testing revenue was $140 million for the recently completed quarter, down 14% compared to Q1 2022.
On Tuesday, Danaher reported a 10% year-over-year drop in Q1 Diagnostics segment revenues. It saw low double-digit revenue growth in its base Diagnostics business, but that was offset by lower COVID-19 respiratory testing volumes, Rainer Blair, the firm's president, CEO, and director, said on a conference call to discuss the financial results. "Strength across developed markets and China enabled Beckman Coulter Diagnostics to exceed expectations and deliver mid-single-digit core growth," he said, diving into the results of Danaher's individual diagnostics businesses.
"In molecular diagnostics, broad-based strength across Cepheid's test menu drove more than 30% core growth in non-respiratory testing," Blair said. Furthermore, Cepheid's respiratory testing revenue of approximately $550 million in the quarter exceeded Danaher's expectation of $450 million. "This was driven both by higher volumes and the preference for our 4-in-1 test for COVID-19, Flu A and B, and RSV," Blair added.
Labcorp on Tuesday said a 4.7% decrease in organic revenues for its Diagnostics business was a reflection of an 18.4% year-over-year decline in COVID-19 testing revenues. However, that was partially offset by a 13.7% increase in Base Business sales. Its main competitor, Quest Diagnostics, said Thursday that its own base business revenues, again excluding COVID-19 testing, were $2.21 billion, up 10% compared to $2.01 billion in the prior-year quarter.
Seemingly undaunted by a significant year-on-year decline in overall first-quarter revenues, Quest also announced the acquisition of Haystack Oncology. Quest plans to combine Haystack's MRD cancer-detection technology with its own oncology, genomics, and pathology expertise and scale, including solid tumor sequencing, convenient specimen collection, and electronic health record (EHR) connectivity. Founded in 2021, Haystack Oncology developed a circulating tumor DNA (ctDNA) technology specifically for minimal residual disease (MRD) detection, based on 20 years of research and development by Johns Hopkins University.
The announcement involving the acquisition of a DNA detection firm came two days after National DNA Day, an annual global celebration of the discovery of the DNA double-helix structure. Geared up for DNA Day, Sylvain Gariel, co-founder and chief operating officer of DNA Script, spoke to Stephen Wellman, director of content and strategy of LabPulse and The Science Advisory Board, about DNA's impact on diagnostics, genomics, and molecular biology research. Gariel described some of the main applications for the manufacture of nucleic acids, unmet needs in diagnostics and life sciences, and some of the most prevalent manufacturing methods, including benchtop DNA printing.
Thank you for reading.
Leo O'Connor
Editor in Chief