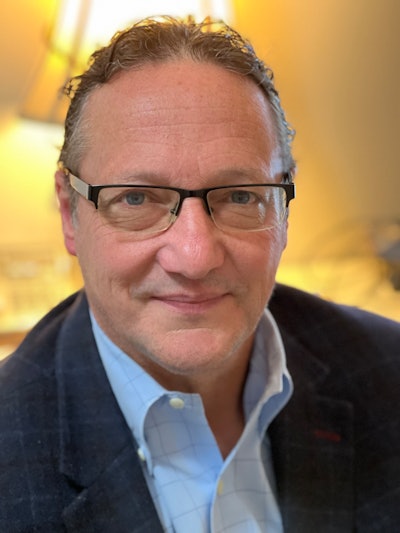 Dear LabPulse.com reader:
As IVD companies prepare to announce financial results for the first quarter ended March 31, they continue to battle tough comparisons with year-ago quarters that were boosted by revenues from COVID-19 testing.
Abbott, always among the first companies to announce quarterly results, said this week that worldwide COVID-19 testing sales were $730 million in the first quarter of 2023 compared to $3.3 billion in the first quarter of the prior year. Its Diagnostics business sales of $2.69 billion declined 49% from Q1 2022. Nonetheless, as Robert Ford, its chairman and CEO, said on a conference call to discuss the results, organic sales growth that excluded COVID-19 testing grew in the mid- to high-single digits in its core lab, rapid diagnostics, and point-of-care (POC) diagnostic testing businesses.
According to Kalorama Information, global POC IVD sales, including permanent instruments, disposable instruments, and associated reagents and supplies, are on the rise; they hit $45 billion in 2022, the firm said in a new report.
In other company news this week, Hologic said that Kevin Thornal, group president of its Global Diagnostics Solutions business, has tendered his resignation effective Friday. Thornal is leaving Hologic to assume the role of CEO at Nevro, a medical device company. At Hologic, he helped spearhead some important molecular diagnostic company acquisitions.
MDxHealth said its Select mdx test for prostate cancer will now be reimbursed in the U.S. for Medicare patients who meet coverage conditions under a specific, foundational Local Coverage Determination (LCD).
Trinity Biotech entered into an agreement to sell its Fitzgerald Industries life sciences supply business to Biosynth, a supplier of raw materials to the life sciences industry, for approximately $30 million in cash. Trinity pursued the transaction as part of its plan to focus on diabetes care and decentralized monitoring and diagnostic solutions.
The U.S. Food and Drug Administration (FDA) granted clearance for the Meridian Bioscience Curian Shiga Toxin assay. The company is expanding its foodborne immunofluorescent test capabilities beyond Campylobacter by adding Shiga toxin to the Curian platform.
Nonprofit Audere received a $9.35 million grant from the Bill & Melinda Gates Foundation and others. The funding will support the continued development of its flagship HealthPulse AI technology, designed to improve the accuracy of rapid diagnostic test use and digitize RDT data for program reporting.
Metagenomic sequencing can slash the time needed to identify antimicrobial resistance in bloodstream infections and thereby enable patients to receive the right treatment sooner, according to research presented at the European Congress of Clinical Microbiology & Infectious Diseases, which was held in Copenhagen, Denmark, from April 15 to April 18.
Meanwhile, a population-based cohort study has linked COVID-19 to increased risk of diabetes, adding to the evidence that SARS-CoV-2 infection may contribute to the development of the metabolic disorder.
Thank you for reading.
Leo O'Connor
Editor in Chief