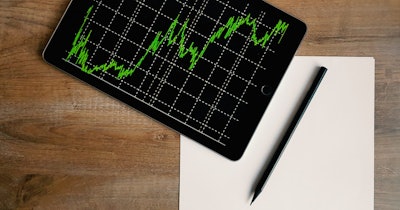 The Brazil vitro diagnostics (IVD) market was valued at $1.7 billion in 2022 and is expected to reach $2 billion in 2027, according to Kalorama Information, a sister brand to LabPulse, in a recent report that is part of a market atlas of 30 countries.
Kalorama further projected that the Brazilian IVD market will grow at a rate 38% faster than that of the U.S.
Fecal occult blood (FOB) tests, critical care tests, glucose point-of-care tests, and PT/INR tests for coagulation are in high demand and the test segments providing the fastest revenue growth in the Latin American country.
The sixth most populated country in the world, Brazil has 217.2 million people, making it the largest in Latin America and also translating to its large market for in vitro diagnostics.
The demand for clinical testing equipment in Brazil is partly driven by an aging population, Kalorama noted. People 65 and over are expected to account for 14.1% of the total population by 2032, up from 7% in 2011.
In addition to the aging population, several primary factors contribute to the forecasted growth:
Increasing incidence of noncommunicable diseases, particularly diabetes, cardiovascular disease, and cancer. Diabetes prevalence is 10%, the obesity rate is 22%, and heart disease is the primary cause of death.
Steady incidence of infectious diseases, such as dengue, HIV, hepatitis, and vector-borne diseases. In 2022, Brazil recorded the highest number of deaths from dengue in its history.
Increasing disease risk with lifestyle trends, higher obesity rate, and lower activity rates.
Growing upper middle-class population and higher per-capita income levels. Only 4% of the population is below the poverty line, and GDP per capita is roughly $15,000.
The aforementioned aging population.
Government initiatives and support for better health solutions and technologies.
Growing private health system; 58% of spending is generated from private sources.
This article is part of a series of articles based on Kalorama Information's 30-Country IVD Market Atlas, which includes the U.S., China, Germany, U.K., Saudi Arabia, India, United Arab Emirates, France, Vietnam, Turkey, and 20 other countries. The market atlas is used by companies for business planning. For more information on the atlas, please visit Kalorama's page.