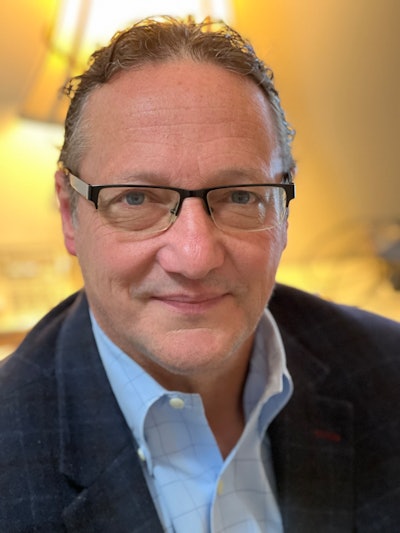 Dear LabPulse.com reader:
Samples collected by venipuncture enable the accurate diagnosis of HIV, hepatitis B, and hepatitis C. However, in some locations where the three infectious diseases may be prevalent, such as prisons, drug rehabilitation centers, and homeless shelters, it can be unsafe and impractical to use needles. Now, the validation of a test that detects HIV, hepatitis B, and hepatitis C from a single drop of blood has created a new option for diagnosing the infectious diseases in settings where standard venipuncture is challenging.
Meanwhile, researchers in Spain have found that targeted testing for HIV in hospital emergency departments holds potential for increasing diagnoses. An estimated 20% of infected people globally do not know they have HIV, which attacks the body's immune system and can lead to AIDS if left untreated. While early diagnosis is key to preventing the spread of HIV infection and improving patients' prognoses, undiagnosed as well as late-diagnosed infections remain common.
In a move to improve antimicrobial stewardship, five medical organizations have urged hospitals to establish programs to prevent Clostridioides difficile infections. The organizations' updated guidance on the public health threat, which was published Wednesday in Infection Control & Hospital Epidemiology, is the latest in a series of papers dating back to 2008 about strategies to prevent C. difficile infections in acute-care hospitals.
In disease research, a technique that identifies the build-up of abnormal protein deposits linked to Parkinson's could aid in early diagnosis. The research, published Wednesday in the Lancet Neurology, could play a key role in the treatment of this widespread movement disorder, according to the study investigators. Identifying an effective biomarker for Parkinson's disease could have other significant implications, potentially making it possible to identify the best treatments for different patient subsets, and hasten clinical trials.
Researchers have generated what they say is the first empirical evidence that the presence of SARS-CoV-2 on people's hands and surfaces "contributes significantly to the spread of COVID-19." A prospective study, details of which were published last week in the Lancet Microbe, recruited 620 contacts of people infected with SARS-CoV-2 from August 2020 to March 2021. The researchers tested the hands of the contacts and of the original COVID-19 cases, as well as frequently touched surfaces in communal areas. Hand and surface testing results were correlated to data on whether contacts caught COVID-19. The "data strongly suggest that ... decontamination of frequently touched surfaces could prevent transmission," Ajit Lalvani, lead author of the study, said in a statement.
In company news this week, Roche said it will feature its Navify Algorithm Suite, a single platform that hosts a library of digital medical algorithms, at the HIMSS Global Conference in Chicago from April 17 to April 21. The platform's medical algorithms generate patient-centric insights and can aid earlier diagnosis of cancer and other conditions per intended use, Roche said.
Separately, Foundation Medicine, acquired by Roche in 2018, announced a collaboration with Bristol Myers Squibb to develop the FoundationOne CDx test as a companion diagnostic to repotrectinib, Bristol Myers Squibb's investigational tyrosine kinase inhibitor. The FoundationOne CDx test would be used in identifying patients likely to respond to treatment with repotrectinib if the treatment and the test are approved.
Oncocyte on Wednesday became the latest in vitro diagnostic company to announce a reduction in force, saying it is laying off approximately 20% of its workforce.
Thank you for reading.
Leo O'Connor
Editor in Chief