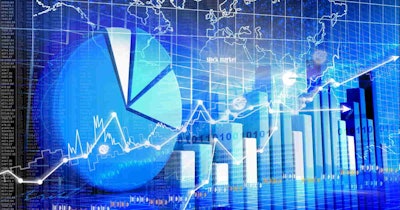 Renowned Mexican poet Octavio Paz famously stated that "Mexico is not a country of the past but of the infinite future." For Mexico's in vitro diagnostic market, the present and future indeed are seemingly infinite, bolstered by $794 million in 2022 IVD sales and burgeoning activity by industry titans including Roche Diagnostics, Siemens Healthineers, and Abbott. This is according to research released by LabPulse's sister publisher Kalorama Information in a recent report covering 30 key countries in IVD.
Mexico ranks second to Brazil as the largest in vitro diagnostics market in Latin America. Together, the two nations accounted for more than 60% of the region's total IVD sales in 2022.
Immunoassays are Mexico's leading IVD segment, followed by point-of-care (POC) and microbiology/molecular. Other POC, other molecular, and flow cytometry will be key segments to watch in coming years.
According to Kalorama forecasts, Mexico's IVD market will increase at a compound annual growth rate (CAGR) of 2.7% from 2022 to 2027.
Part of this growth will be due to the increase in Mexico's elderly population. Presently, Mexico is the twelfth most populated country in the world and the second largest country in Latin America by population. In coming years, the distribution of Mexico's population is expected to shift toward 65 and over, accounting for 10.5% of the total Mexican population in 2032, up from 7.9% in 2022. The shift in the aging population is expected to increase disease incidence overall.
Along with an aging population, other primary factors will contribute to the forecasted growth, including the following:
Increasing noncommunicable disease incidence, particularly diabetes and cardiovascular disease
Steady incidence of infectious diseases, such as hepatitis and vector-borne diseases
Increasing disease risk with lifestyle trends, higher obesity rate, and lower activity rates
Government initiatives and support for better health solutions and technologies
This article is part of a series of articles based on Kalorama Information's 30-Country IVD Market Atlas, which includes the U.S., China, Germany, U.K., Saudi Arabia, India, United Arab Emirates, France, Vietnam, Turkey, and 20 other countries. For more information on the atlas, please visit Kalorama's page.