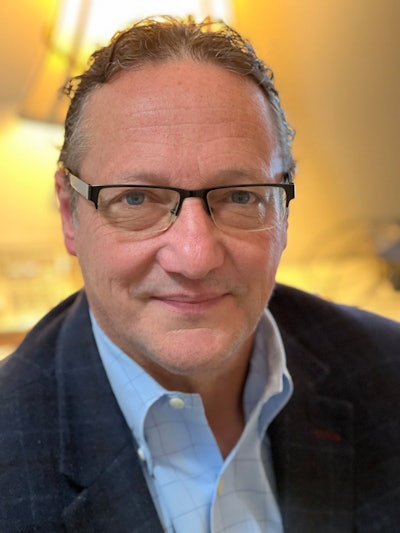 Dear LabPulse.com reader:
With each week comes a new analysis that aims to provide a better understanding of long COVID's impact.
While there is no universal definition of the condition, the authors of a new study defined it as symptoms persisting for at least four weeks and occurring at least two months after an initial COVID-19 infection. In a systematic literature review and meta-analysis of 11 major studies, the authors found that individuals with long COVID have more than double the risk of developing new cardiovascular symptoms.
The study comes on the heels of research by Cedars Sinai's Smidt Heart Institute investigators who found that people who have had COVID-19 have an increased risk for new-onset type 2 diabetes, a significant contributor to cardiovascular disease. Additionally, according to research presented at the European Association for the Study of Diabetes Annual Meeting in Stockholm last September, testing positive for SARS-CoV-2 is also associated with an increased risk of new-onset type 1 diabetes in both children and adolescents.
In separate disease research published this week, an international team identified a new, severe form of mpox that has a 15% mortality rate in people with advanced HIV disease and immunosuppression. Analyses of cases in earlier outbreaks of mpox and of a small number of patients infected in a current multi-country outbreak have already suggested that people with advanced HIV may suffer more severe infections.
DNA methylation is a common epigenetic modification that typically turns genes off, and its effect on gene expression is implicated in a range of conditions including some cancers. The addition of methyl groups to DNA molecules can change the activity of a segment of genetic material without changing the code itself. According to new research, DNA methylation affects gene and protein co-expression networks associated with Alzheimer's disease and offers a novel way to treat the condition.
In IVD company news this week, Sherlock Biosciences said that the U.S. Patent and Trademark Office (USPTO) granted a patent for the diagnostic use of the Cas12 enzyme, an integral part of the firm's diagnostic testing technology. Sherlock has exclusive U.S. rights to the patent from Shanghai-based Tolo Biotech, as well as to additional intellectual property for Cas12 and Cas13 obtained from the Broad Institute.
Precision Diabetes on Tuesday announced that investigators in a recent study validated the use of the GlycoMark biomarker-based blood test in determining the highest-risk asymptomatic patients with prediabetes.
On Wednesday, Oncocyte announced the sale of 70% of its wholly-owned subsidiary Razor Genomics to Dragon Scientific. The deal eliminates an estimated $8 million of annual operating expenses and $13 million of future milestone and development obligations, and it has important implications for DetermaRx, a molecular stratification test.
John Hancock on Thursday said it will expand access to Grail's Galleri multi-cancer early detection test to eligible life insurance customers participating in the John Hancock Vitality Plus program. The expanded access comes after John Hancock became the first life insurance carrier to make the screening technology available to a pilot group of customers in September 2022. 
While the $3.95 billion worldwide molecular diagnostic point-of-care testing market is seeing increasing international activity, China is becoming a particularly intriguing part of the Asia Pacific (APAC) region. There are may reasons for that. They are outlined in a new report, The Market and Future Potential for Molecular Point of Care (mPOC), 2023, published by market research firm Kalorama Information, a sister brand to LabPulse.
Thank you for reading.
Leo O'Connor
Editor in Chief