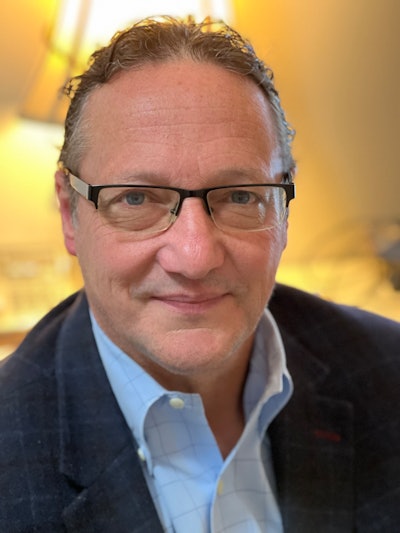 Dear LabPulse.com reader:
The effects of COVID-19 were evident in a few notable studies this week.
Cedars Sinai's Smidt Heart Institute investigators have found that people who had COVID-19 have an increased risk for new-onset type 2 diabetes, a significant contributor to cardiovascular disease. The findings, published on Tuesday in JAMA Network Open, also suggest that vaccination prior to infection may help to reduce risk of post-infection diabetes.
A separate comprehensive study of organ impairment in long-COVID patients over 12 months showed that organ damage persisted in 59% of patients a year after initial symptoms, even in those not severely affected when first diagnosed with the virus. The study, published on Tuesday in the Journal of the Royal Society of Medicine, focused on patients reporting extreme breathlessness, cognitive dysfunction, and impaired quality of life.
Additionally, according to a National Institutes of Health (NIH)-supported study published on Tuesday in JAMA Network Open, about half of the adults treated at hospitals for COVID-19 experienced lingering symptoms, financial difficulties, or physical limitations months after being discharged.
Many types of IVD tests are developed and supplied to detect gastrointestinal disorders (GI), but now researchers are developing a different kind of test. They've fabricated an ingestible pill that utilizes magnetic fields to precisely track its movement through the gastrointestinal tract. The findings, published February 13 in a Nature Electronics study, may facilitate the diagnosis and treatment of GI disorders, according to the authors.
The identification of epidermal growth factor receptor (EGFR) as a target transformed the treatment of non-small cell lung cancer (NSCLC) in the 10% to 15% of patients who express the growth factor receptor. EGFR tyrosine kinase inhibitors (TKIs) are well established as first-line treatments for the solid tumor type but even the most potent drugs have limitations. According to a paper published on Monday in Cancer Cell, targeting a cell surface protein could eliminate the lung cancer cells that survive treatment with EGFR TKIs.
There was some positive news in IVD industry financial reports. With no reliance on COVID-19 testing, Adaptive Biotechnologies on Tuesday reported fourth-quarter revenue of $55.2 million, up 46% compared with $37.9 million in Q4 2021.
For the quarter ended December 31, volumes for its next-generation sequencing (NGS)-based clonoSEQ test increased 54% year-over-year to 10,526 tests delivered in the fourth quarter.
OraSure Technologies on Tuesday said its fourth-quarter revenue rose 94% to $123.1 million compared with $63.6 million in Q4 2021, as sales of its InteliSwab COVID-19 rapid tests surged.
However, the firm announced that it is combining its Molecular Solutions and Diagnostics business units into One OraSure, a move that will eliminate roles associated with 11% of its current non-production workforce.
In the regulatory realm, Anavasi Diagnostics on Monday announced that the U.S. Food and Drug Administration (FDA) issued an emergency use authorization (EUA) for its AscencioDx COVID-19 Test and AscencioDx Molecular Detector. The test provides results for the detection of SARS-CoV-2 RNA in 20 minutes, using proprietary assay chemistry to target multiple locations on the viral genome.
In addition, Qiagen on Tuesday said its QuantiFeron-TB Gold Plus (QFT-Plus) tuberculosis blood test has received the CE Mark under the EU's In Vitro Diagnostic Medical Devices Regulation (IVDR).
Thank you for reading.
Leo O'Connor
Editor in Chief