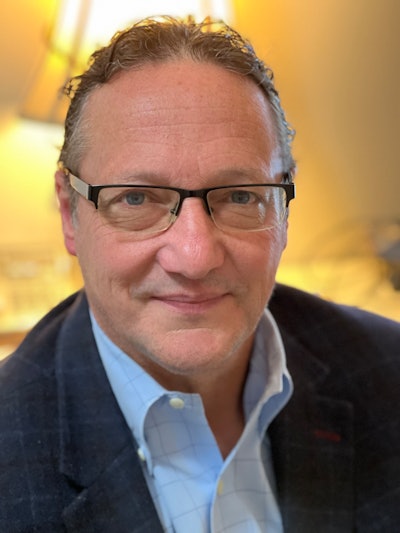 Dear LabPulse.com reader:
After operating under a zero-COVID policy for almost three years, China lifted many restrictions late last year and triggered a steep increase in cases. The seven-day rolling average of new cases per million people peaked at 29 around the start of December, raising concerns that the proliferation of the virus would lead to mutations and the emergence of new, potentially more transmissible variants of concern.
No new COVID-19 variants emerged in Beijing during the surge in cases in the city late last year, according to a study published on Wednesday in the Lancet.
Meanwhile, long COVID, the post-infection inflammatory syndrome, is impacting the workforce. A report published by the New York State Insurance Fund, the state's largest worker compensation insurance fund, found that nearly a third of all 2022 workers' compensation claims were for long COVID, and that three years into the pandemic, nearly 18% of long-COVID patients haven't returned to work.
There have been a few noteworthy developments related to companion diagnostic testing.
Roche announced Thursday that it has expanded its collaboration with Janssen Biotech to develop companion diagnostics for targeted therapies.
Roche said that the expanded agreement broadens opportunities for Roche and Janssen to collaborate in the precision medicine field with multiple companion diagnostics technologies, including immunohistochemistry (IHC), digital pathology, next generation sequencing, polymerase chain reaction, and immunoassays.
Also on Thursday, Foundation Medicine announced that UnitedHealthcare (UHC) will provide commercial coverage for its FoundationOne CDx and FoundationOne Liquid CDx companion diagnostic (CDx) tests.
On Wednesday, Guardant Health announced that UHC now covers the Guardant360 CDx liquid biopsy test for patients enrolled in the insurer's commercial policies for all U.S. Food and Drug Administration (FDA)-approved companion diagnostic indications.
The FDA has been busy greenlighting diagnostic tests. This week, it granted an emergency use authorization (EUA) for the LumiraDx SARS-CoV-2 & Flu A/B RNA Star Complete assay, the company announced on Monday.
Then on Wednesday, Becton Dickinson said that it has obtained an emergency use authorization (EUA) for a molecular diagnostic combination test for SARS-CoV-2, influenza A/B, and respiratory syncytial virus (RSV).
On Tuesday, the FDA announced it has cleared BioMérieux's BioFire Spotfire Respiratory Panel, the first COVID-19 test to receive a Clinical Laboratory Improvement Amendments (CLIA) waiver.
The New York State Department of Health has approved a PreciseDx laboratory developed test (LDT) used for breast cancer grading and to determine risk categories. With the approval, PreciseDx can begin testing patient samples using its PDxBr test in the state of New York through its CLIA-certified laboratory.
Curio Bioscience on Wednesday emerged from stealth mode, saying it has commenced commercial operations with the launch of Curio Seeker, a high-resolution, whole-transcriptome spatial mapping kit.
Earlier in the week, on Monday, Deepcell said it is releasing three data sets to enable researchers to explore novel high-dimensional morphology data. The Menlo Park, CA-based firm said the data sets were generated using its high-throughput platform, comprising imaging and sorting instrumentation, artificial intelligence (AI) models, and a software suite. It released the data sets online and at the Advances in Genome Biology and Technology (AGBT) General Meeting, in Hollywood, FL, from February 6 through February 9.
Thank you for reading.
Leo O'Connor
Editor in Chief