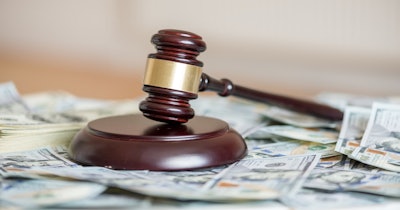 Gabriella Santibanez and Lisa Hazard, sisters living in Temecula, CA, pleaded guilty last Friday to conspiring to commit healthcare fraud valued at more than $7.5 million, according to the U.S. Attorney's Office for the Eastern District of California.
Court documents show that Santibanez and Hazard ran a mobile phlebotomy company, PhlebXpress, between December 1, 2015, and December 1, 2020. They provided phlebotomy and other medical collection services at patients' homes and long-term care facilities in Sacramento and elsewhere.
They billed Medicare for medical services that were not reimbursable and they overstated their mileage, the U.S. Attorney's Office said.
On average, Santibanez and Hazard falsely billed Medicare by more than 140 miles for each patient seen by PhlebXpress and Medicare paid at least $7.5 million based on false billing by the firm.
In November 2020, Medicare ceased paying PhlebXpress for the billed services.
According to court documents, between July 1, 2021, and December 31, 2021, Santibanez and Hazard tried to circumvent the payment suspension by saying services were being implemented by a separate company, Phlebotomy Solutions.
Santibanez and Hazard are scheduled to be sentenced by U.S. District Judge William B. Shubb on May 1, 2023.