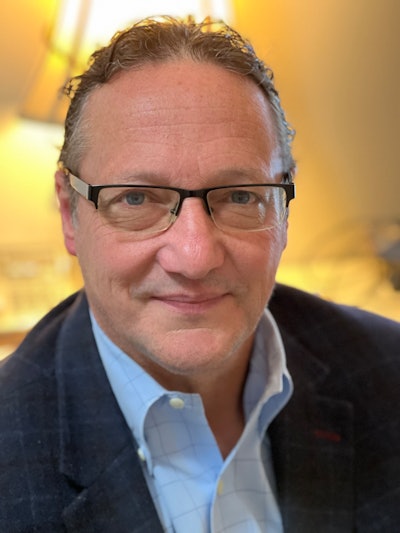 Dear LabPulse.com reader,
Abbott Chairman and CEO Robert Ford on Wednesday said he sees an easing of challenges affecting the company's businesses at the start of 2023 and anticipates organic sales growth this year in the high single digits, excluding COVID-19 testing sales. The firm booked diagnostics segment revenues of $3.31 billion in the fourth quarter, down 26.1% year-over-year. Nonetheless, Ford sees some easing of macroenvironment challenges to its 2022 revenue growth. If it continues, that will be a relief not only to the diagnostic-industry behemoth but also to many other IVD firms.
Noteworthy studies
An American Heart Association (AHA) report released this week described the most significant single-year increase in cardiovascular disease (CVD) deaths in the U.S. since 2015.
The report, published in Circulation, noted that the largest increases in deaths were among Asian, Black, and Hispanic populations. During the first year of the COVID-19 pandemic, the number of Americans dying from CVD escalated from 874,613 in 2019 to 928,741 in 2020, which topped the previous high of 910,000 recorded in 2003.
Separate research, published on Tuesday in Transplant Infectious Diseases, evaluated the safety of transplants from organ donors who recently tested positive for SARS-CoV-2. By providing evidence of the safety of organs from a SARS-CoV-2-positive donor, the study could help mitigate donated organ shortages, according to the study investigators.
Also, we saw that a rare syndrome first described in 2020 isn't quite so rare and affects more than 15,000 adults ages 50 and older. That estimate was published on Tuesday in JAMA Network.
The disorder, vacuoles, E1-ubiquitin-activating enzyme, X-linked, autoinflammatory, somatic (VEXAS) syndrome, was a mystery illness until its genetic basis was identified less than three years ago. According to the study's lead investigator, physicians need to add VEXAS syndrome to the list of potential diagnoses when they see patients with persistent and unexplained inflammation, low blood cell counts, or anemia.
New products
Qiagen Digital Insights (QDI) on Monday announced the launch of an upgraded product for ultra-fast next-generation sequencing (NGS) analysis that processes the whole genome in 25 minutes for $1 in cloud computing costs.
The updated Qiagen CLC Genomics Workbench Premium software removes a bottleneck associated with NGS by adding analysis speed to analyze and interpret whole genome sequencing (WGS), whole exome sequencing (WES), and large panel sequencing data, said QDI, the informatics business of Qiagen.
Roche and its subsidiary TIB Molbiol on Thursday announced they developed a research-use-only COVID-19 polymerase chain reaction (PCR) test that detects and differentiates the latest variant of concern, XBB.1.5. The variant is prevalent in the U.S. and is quickly spreading to other countries.
Meanwhile, life sciences firm Geneoscopy submitted a premarket approval (PMA) application to the U.S. Food and Drug Administration (FDA) for a stool-based, at-home screening test to detect colorectal cancer and advanced adenomas in average-risk individuals.
"Over 50 million Americans between the ages of 45 and 85 are eligible to be screened for [colorectal cancer]," said Dr. Erica Barnell, chief science officer and co-founder of Geneoscopy, in a statement.
Growing markets
The liquid biopsy market has reached a point where the pace of adoption is gaining momentum, and will rapidly increase over the forecast period through 2027, according to medical market research firm Kalorama Information in a new report, The World Market for Liquid Biopsy, 2023. Kalorama is a sister company of LabPulse.
The global market for liquid biopsy diagnostic tests reached an estimated $1.27 million in 2022, led by demand for diagnostics in guiding therapeutic decisions, Kalorama said.
In a separate report, the firm noted that physicians' offices have evolved into a sizable specialty market served by in vitro diagnostic companies that generated more than $8.3 billion in IVD product sales globally in 2022.
NGS agreements
This week, Agilent Technologies announced an agreement with Quest Diagnostics to provide broad access in the U.S. to the Agilent Resolution ctDx First liquid biopsy next-generation sequencing (NGS) test.
Separately, Thermo Fisher Scientific announced it is working with AstraZeneca as part of a global, multiyear agreement to develop a solid tissue and blood-based companion diagnostic (CDx) test for the biopharma firm's Tagrisso (osimertinib) non-small cell lung cancer (NSCLC) treatment.
Thank you for reading.
Leo O'Connor
Editor in Chief