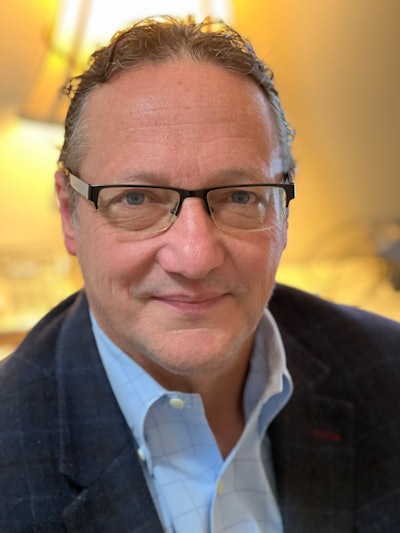 Dear LabPulse reader:
Two studies published in The Journal of Applied Laboratory Medicine show us how clinical labs employed data analytics to meet COVID-19 testing demands during the height of the pandemic. Among the most important findings, study researchers found that such data analytics can be used to mitigate testing bottlenecks during pandemics. They believe their work provides a blueprint for using data analytics to ensure patient access to testing during future infectious disease outbreaks.
In one of the studies, researchers at Yale University School of Medicine describe labs' use of electronic health record systems to ensure that scarce testing resources are optimally allocated during a pandemic. A second study led by St. Paul's Hospital in Vancouver shows how labs can use data automation to handle outbreak-related testing surges.
The development of CRISPR-based technologies has implications for diagnostics and therapeutics, and firms such as Sherlock Biosciences continue to pioneer advances in this field. This week brought us the discovery of a CRISPR enzyme that destroys DNA and RNA in target cells that could unlock opportunities to use molecular scissors in diagnostics and to selectively destroy diseased cells. In a pair of Nature papers, researchers at Utah State University, Helmholtz Institute for RNA-based Infection Research, U.S.-based biotechnology company Benson Hill, and the University of Texas at Austin described the structure and function of Cas12a2. Like the better-known Cas9, the nuclease binds and cuts target DNA to shut off a specific gene. The mechanism allows scientists to use the enzymes as molecular scissors.
In other research news, MIT investigators used engineered proteins to design a system in which they can record memories of sequences of cellular events, such as when certain genes are activated, or how cells respond to a drug, as cells turn on a series of genes and pathways in performing functions. The protein chains can be imaged using a microscope, revealing cellular memories and shedding light on processes such as gene expression, drug treatment response, and memory formation.
In business this week, infectious disease molecular diagnostics firm OpGen announced a one-for-20 reverse stock split that went into effect on Thursday. The split was implemented to increase the share price so that the firm would regain compliance with Nasdaq's minimum bid price listing requirement of $1.00 per share. Separately, Matrix Medical Network announced the sale of its laboratory service line, Matrix Clinical Laboratory, to Karrington Clinical Laboratory. The transition of ownership is part of an overall strategy Matrix announced in 2022 to refocus its portfolio of services on in-home health and care assessments.
In the regulatory realm, Foundation Medicine on Wednesday announced that the U.S. Food and Drug Administration (FDA) approved its FoundationOne Liquid CDx as a companion diagnostic (CDx) test to identify patients with ROS1-positive non-small cell lung cancer (NSCLC) or patients with NTRK fusion-positive solid tumors under specific conditions. The CDx is indicated for use with patients who do not have a tissue sample available and may be appropriate for treatment with Rozlytrek (entrectinib), a targeted therapy developed by Roche's Genentech.
Hemostasis diagnostic products developer Precision BioLogic on Thursday said that it has obtained FDA 510(k) clearance for its Cryocheck Chromogenic Factor IX assay, which is intended for use by clinical labs to identify factor IX deficiency in human plasma and aid in the management of hemophilia B.
Next week, look out for coverage of developments -- including financial results and strategic moves -- from companies presenting at the 41st Annual JP Morgan Healthcare Conference, which will take place on January 9 through January 12 in San Francisco.
Best wishes,
Leo O'Connor
Editor in Chief