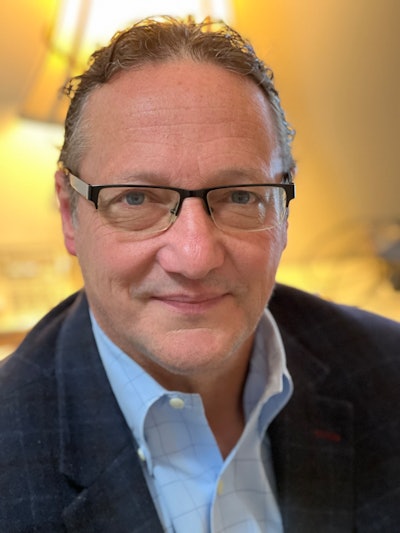 Dear LabPulse reader:
Congress has reached an agreement on the Consolidated Appropriations Act of 2023 which threatened to include a component that proposes oversight modifications that would significantly impact clinical testing laboratories.
In the end, that component, the Verifying Accurate Leading-edge IVCT Development (VALID) Act, was excluded from the appropriations act.
Although VALID has its proponents, many labs oppose it for at least one obvious reason. It would give the U.S. Food and Drug Administration (FDA) authority over laboratory-developed tests (LDTs).
The Association for Molecular Pathology (AMP) immediately announced its support for the decision to exclude VALID from the appropriations act.
Alzheimer's disease testing was in the news again this week. An international team of neuroscientists reported on the development of a test to detect a novel marker of Alzheimer's disease neurodegeneration in blood samples. The study, published December 28 in Brain, may eventually pave the way to a more accessible, less expensive, minimally invasive Alzheimer's disease diagnosis.
The FDA recently announced that it issued Emergency Use Authorizations (EUAs) for two additional over-the-counter (OTC) at-home COVID-19 tests.
The tests are the Advin COVID-19 Antigen Test @Home, manufactured by Advin Biotech, and the Assure-100 Rapid COVID-19 Home Test, manufactured by Oceanit Foundry.
As of last week, 440 tests and sample collection devices had received FDA EUAs. They include 297 molecular tests and sample collection devices, 85 antibody and other immune response tests, 57 antigen tests, and one diagnostic breath test.
The Defense Logistics Agency has awarded a $410 million contract for the delivery of Access Bio COVID-19 test kits as part of a project supported by a U.S. coalition that includes AirBoss Defense Group (ADG), Maddox Defense, and U.S.-based test kit component suppliers.
ADG said the award demonstrates a strategic shift by the U.S. government toward an American-made and -sourced policy intended to ensure domestic industrial base capability and capacity in areas critical to the U.S. response to a national emergency.
Aspira Women's Health on Tuesday announced that its OvaSuite commercially available ovarian cancer risk assessment blood tests should fall under the recommended coverage expansion in the 2023 Omnibus Spending Bill.
The bill, passed by Congress and currently awaiting President Biden's signature, contains language directing the Center for Medicare & Medicaid Services (CMS) to cover multimarker tests for ovarian cancer, significantly increasing access to this testing. In addition, according to Aspira, the Medicare and Medicaid testing expansion would encourage commercial insurers to adopt similar coverage policies.
Multiomics company Mission Bio and bioinformatics company Abiosciences on Wednesday announced a collaboration to develop bioinformatics packages for hematologic cancer research applications in China.
Looking back at 2022, we found that COVID-19, kickbacks, new products, and a recall featured in our top-read stories.
As 2023 approaches, I want to thank you for reading the articles we produced this past year. We look forward to exploring the many issues that will surface for laboratorians and other diagnostics industry people next year.
Consider this. In a recent conference call to discuss its fiscal year 2022 financial result, Siemens Healthineers CEO Bernd Montag cited the following points among the challenges faced by the firm during the year: elevated procurement and logistics costs; logistical constraints and shortages; a significant product launch delay due to the pandemic; and lower revenues due to less demand for COVID testing.
These points reflect constraints that many diagnostics industry firms faced this year. As they look ahead to 2023, these organizations will evaluate how many of these challenges are likely to continue and for how long, what they can do to combat them, and which new challenges and drivers are likely to emerge. Feel free to write to us with your thoughts about this and any topic that is top of mind as you look ahead to next year.
Happy New Year and best wishes,
Leo O'Connor
Editor in Chief