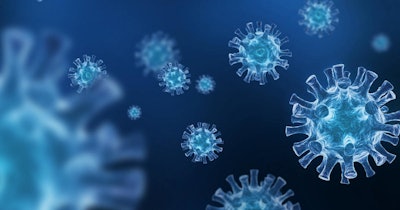 During a largely unpredictable year for the diagnostics industry, numerous subjects surfaced in our most-read articles. COVID-19 cases fell in many regions, but developments related to the medical condition continued to feature. Many people also read about new diagnostic testing technologies and kickback schemes involving laboratories.
The following is a selection of the most popular articles on LabPulse in 2022.
About COVID-19
CDC's five-day isolation period after COVID infection may not be sufficient
In December 2021, when the Omicron variant of SARS-CoV-2 was peaking, the U.S. Centers for Disease Control and Prevention (CDC) reduced the isolation period after infection from 10 days to five days. At the time, there had not been a lot of research to determine whether someone who was infected and might still be testing with a rapid antigen test could potentially be contagious at the end of this shortened isolation period. In October this year, researchers at Stanford University published findings in Infectious Diseases showing that rapid antigen tests remained positive in 27% of the study participants after seven days of isolation, which suggests that the five-day isolation period recommended by the CDC may be insufficient for preventing the ongoing spread of disease.
In post-COVID study, those who tested either negative or positive report 'poor well-being'
People who tested either positive or negative for COVID-19 reported persistently poor physical, mental, or social well-being three months after being tested in a 1,000-person study published recently in JAMA Network Open.
"These results highlight the importance of including a control group of participants with negative COVID-19 results for comparison when examining the sequelae of COVID-19," wrote the researchers conducting the study.
Long COVID patients at risk whether hospitalized or not
In November, researchers in Spain said they discovered that patients who have long COVID two years after their initial infection are more likely to have symptoms if they were not hospitalized after contracting the disease than those who were hospitalized.
In research published in Infectious Diseases, the Spanish researchers reported in their cross-sectional study that the percentage of patients with at least one post–COVID-19 symptom two years after acute infection was 59.7% for hospitalized patients; that number increased to 67.5% for those who had not required hospitalization.
Exposure to SARS-CoV-2 vaccination and infection may provide more durable immunity: Canadian study
A study published in the Canadian Medical Association Journal (CMAJ) in December points to a significant change in the proportion of the Canadian population with SARS-CoV-2 antibodies over the first two and a half years of the pandemic and the probability that exposure to both vaccination and infection provides the most durable immunity.
The study, conducted by the British Columbia Centre for Disease Control (BCCDC) and involving almost 14,000 people, provides a clear view of the changing antibody landscape during the pandemic, and its findings hold implications for pandemic risk assessment and response, according to the authors.
About recalls and kickbacks
North American Diagnostics recalls COVID-19 rapid tests
In July, North American Diagnostics recalled its Oral Rapid SARS-CoV-2 rapid antigen test kits, which were distributed to customers in the U.S. without securing U.S. Food and Drug Administration (FDA) authorization, clearance, or approval.
"North American Diagnostics did not provide the FDA with adequate validation data to show that the test's performance is accurate," the FDA wrote in the recall announcement. "This means there is a risk of potential false negative, false positive, or misinterpretation of results."
Florida lab owner charged in $53M fraud, kickback scheme
In August, the Department of Justice (DOJ) said it had charged a Florida lab owner for fraud related to at least $53.3 million in billing for genetic cancer screening tests.
Daniel Hurt of Fort Lauderdale, FL, is charged with one count of conspiracy to commit healthcare fraud and had his initial appearance and arraignment by videoconference on Tuesday in a Newark, NJ, federal court, according to the DOJ U.S. Attorney's Office, District of New Jersey.
New York couple sentenced to three years for $18M kickback scheme
Two New York diagnostic testing facility owners were sentenced recently to three years in prison for their roles in a more than $18 million healthcare fraud scheme, the U.S. Department of Justice (DOJ) said.
Court documents show that Tea Kaganovich and Ramazi Mitaishvili are married and own several diagnostic testing facilities in Brooklyn.
The couple paid more than $18 million in kickbacks for the referral of beneficiaries who sought diagnostic testing and other purported medical services, the DOJ said.
About new products, launched or in development
Roche adds Navify digital solutions to its digital health portfolio at HLTH 2022
In November, Roche announced at the introduction of the Navify brand to its digital health portfolio, which includes more than 30 digital solutions for labs, hospitals, and patients worldwide.
"Today we are using Navify digital solutions, such as algorithms and data science, to deliver insights that are actionable in healthcare, building on three decades of software experience with diagnostics in laboratories," Moritz Hartmann, head of Roche Information Solutions, said in a statement.
Smartphone-based LAMP assay can detect COVID, flu
A low-cost way to diagnose COVID-19 and the flu may be in the hands of patients soon. Researchers have developed a smartphone-based loop-mediated isothermal amplification -- or Smart LAMP -- assay, paving the way for accessible infectious disease testing at the point of care, according to research published on January 28 in JAMA Network Open.
Smart LAMP is portable and inexpensive to set up (less than $100, according to the authors) and consists of a hot plate, cardboard box, and LED lights. The researchers designed the diagnostic to meet five criteria for rapid and frequent testing at the point of care: speed, sensitivity, low cost, scalability, and accessibility. The assay simultaneously analyzes up to 96 saliva samples per phone at a cost of less than $7 per test, the researchers noted.
Lunaphore, MGH collaborate on IVD work for solid tumors
In February, Lunaphore announced it had entered a collaboration with the pathology department at Massachusetts General Hospital to develop an IVD assay that evaluates the sensitivity of solid tumors to poly ADP-ribose polymerase inhibitors.
The collaboration will focus on ovarian, breast, and prostate cancers. The two entities will work together to develop a multiplexed immunofluorescence assay that will measure multiple protein expression.