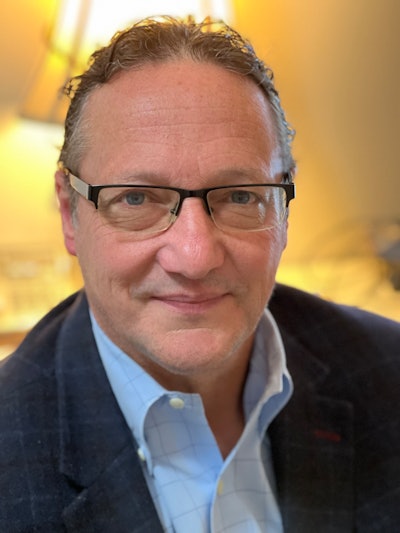 Dear LabPulse reader:
Diagnostic testing for brain health tends to get less exposure than for many other applications, but the topic rose to prominence this week.
Roche announced that the U.S. Food and Drug Administration (FDA) has granted it 510(k) clearance to market its Elecsys beta-Amyloid (1-42) CSF II (Abeta42) and Elecsys Phospho-Tau (181P) CSF (pTau181) assays for Alzheimer's disease.
The company noted that currently the diagnosis of Alzheimer's is one of exclusion, largely based on various cognitive tests, routine laboratory tests, and structural imaging, including MRI or CT scans. Clinical criteria are limited and lead to an accurate diagnosis in 70% to 80% of cases. Therefore, firms such as Roche are developing tests that leverage blood or cerebrospinal fluid and aim to enable earlier and better detection.
On that note, we reported on a new study which shows that a blood test can detect toxic oligomers implicated in the development of Alzheimer's years before symptoms of cognitive decline manifest.
Additionally, blood-based diagnostic test developer Diadem said that it recently presented data at the 15th Clinical Trials on Alzheimer's Disease (CTAD) conference in San Francisco about the accuracy and clinical utility of its blood-based AlzoSure Predict prognostic blood test for Alzheimer's disease.
Like Alzheimer's disease, brain injury is difficult to detect and diagnose, and IVD companies are developing blood-based tools that may help. On Friday, Tesis Biosciences announced a proposed study design to develop molecular biomarkers that differentiate mild traumatic brain injury (mTBI) from post-traumatic stress disorder (PTSD). By developing a molecular biomarker for mTBI that is highly accurate, relatively inexpensive, portable, and minimally invasive, we can improve outcome predictions and enable individualized treatments for our veterans and other Americans with mTBI, the firm noted.
COVID-19, never far from the news, is also being evaluated for its impact on brain health. In a series of experiments, scientists at Beth Israel Deaconess Medical Center in Boston have found that gene profiles in the brains of patients with COVID-19 are similar to those observed in aging brains.
And in other news about COVID-19, a recent case-control study of symptomatic individuals reported that risk factors and symptoms associated with SARS-CoV-2 infection unsurprisingly changed over time. However, the study also noted that with a shift in reported symptoms between the Delta and Omicron variants came reductions in the protection provided by vaccines.
Separately, researchers at Mount Sinai School of Medicine in New York have found that gene expression patterns in plasma cells during the acute initial COVID-19 infection indicate whether or not the patient will go on to develop long COVID.
A study published in the Canadian Medical Association Journal (CMAJ) on Monday points to a significant change in the proportion of the Canadian population with SARS-CoV-2 antibodies over the first two and a half years of the pandemic and the probability that exposure to both vaccination and infection provides the most durable immunity.
Best wishes,
Leo O'Connor
Editor in Chief