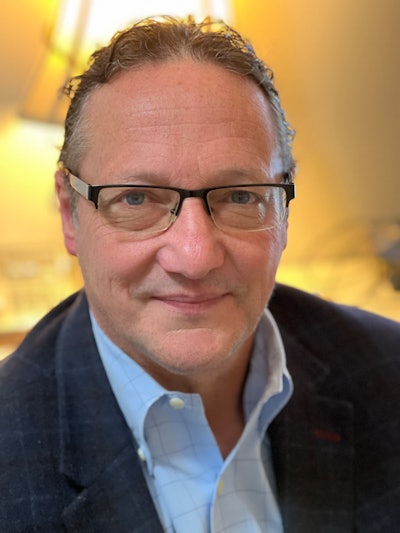 Dear LabPulse reader:
Cases related to defrauding investors may get the most exposure, but there are other reasons people in the diagnostics industry are imprisoned.
Prosecutors are making it clear they are keeping a close eye on illegal kickbacks involving testing.
This week we reported on the sentencing of two New York diagnostic testing facility owners for their role in a healthcare fraud scheme. The Brooklyn-based couple paid more than $18 million in kickbacks for the referral of beneficiaries who sought diagnostic testing and other purported medical services.
In recent times, not a single month has passed without a new kickback or healthcare fraud scheme.
In November, we noted that Feel Well Health Center has settled with federal and state governments, agreeing to pay almost $2.66 million to resolve allegations that it violated the False Claims Acts. The settlement was associated with the improper billing of federal and state healthcare programs -- and the receipt of illegal kickbacks.
A month earlier, the DOJ announced that an Ohio-based physician paid $720,000 and agreed to be excluded from federal healthcare programs for 15 years for his role in a scheme to order unnecessary medical equipment and genetic tests. He had made improper financial arrangements with temporary physician staffing agencies and telehealth companies, the Department of Justice (DOJ) said.
In September, the president of Arrayit was convicted in a scheme involving illegal kickbacks and false claims for COVID-19 and allergy testing, and in August, the DOJ charged a Florida lab owner for fraud related to at least $53.3 million in billing for genetic cancer screening tests.
On a more upbeat note, at the 15th Clinical Trials on Alzheimer's Disease (CTAD) in San Francisco on Tuesday, C2N Diagnostics announced plans to launch a next-generation test to aid in the diagnosis of Alzheimer's disease.
Current diagnostic tools have notable limitations: amyloid PET imaging is costly, remains a difficult procedure to access, and exposes individuals to radiation, while cerebrospinal fluid biomarkers require a spinal tap, the firm noted.
C2N's current PrecivityAD blood test leverages measurements of plasma Aβ42/40 and detection of the apolipoprotein E proteotype using a mass spectrometry platform. The next-generation test uses mass spectrometry measurements of tau and amyloid beta (Aβ).
With an eye on the potential for blood-based molecular diagnostics to detect Alzheimer's, DiamiR on Monday announced the presentation of results from a recent study in a poster at CTAD. However, blood is not the only sample type with potential to enable noninvasive and repeated testing. A study showing that formic acid in urine may be an early biomarker for Alzheimer's disease could also pave the way for the development of more-accessible tests for the disease. Findings from the study, entitled "Systematic evaluation of urinary formic acid as a new potential biomarker for Alzheimer's Disease," were published Wednesday in Frontiers in Aging Neuroscience.
As part of LabPulse's ongoing reporting on long COVID, we noted this week that people who tested either positive or negative for COVID-19 reported persistently poor physical, mental, or social well-being three months after being tested in a 1,000-person study published on Thursday in JAMA Network Open. The results highlight the importance of including a control group of participants with negative COVID-19 results for comparison when examining the sequelae of COVID-19, the researchers said.
Best wishes,
Leo O'Connor
Editor in Chief