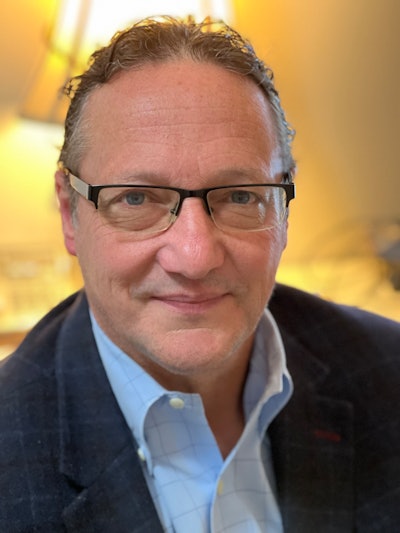 Dear LabPulse reader:
With ongoing concerns about the upcoming respiratory season, it's not surprising that some of the most-read articles on LabPulse recently describe tests that detect and differentiate respiratory syncytial virus, influenza A/B, and COVID-19.
In one instance, London-based Virax Biolabs' recently introduced a rapid antigen test kit, which is an immunochromatographic assay for the qualitative and differential detection of nucleocapsid protein antigen from influenza A (including the subtype H1N1), influenza B, respiratory syncytial virus, and COVID-19. In late October, University of Illinois spinout Shield T3 had announced the launch of a saliva-based PCR test kit to screen for COVID-19, Influenza A/B, and respiratory syncytial virus (RSV).
"COVID isn't the only worrisome respiratory virus in town anymore -- the trifecta of COVID, respiratory syncytial virus (RSV), and influenza are straining pediatric hospital capacity across the country," noted Mara Aspinall and Liz Ruark in the latest issue of Sensitive & Specific: The Testing Newsletter.
The newsletter also pointed to a recent preprint which showed that treatment with Paxlovid resulted in a 26% decrease in the likelihood of long COVID. This is "excellent news -- as long as further studies confirm its findings," Aspinall and Ruark noted.
In case you were not certain, a broad study of over 53,000 participants in France has now concluded that the prevalence of long COVID is a public health concern. In research published this week in the journal Infectious Diseases, investigators examined patients with persistent symptoms after SARS-CoV-2 infection and determined that in 10.1% of the cases the patients were still suffering symptoms one year after their initial infection.
To enable faster, more accessible approaches during public health emergencies involving infectious diseases such as COVID-19 and monkeypox, BARDA's new Digital Medical Countermeasures program aims at developing digital tools. This week, BARDA announced it is partnering with Virufy and VisualDx through its Division of Research, Innovation, and Ventures (DRIVe) to develop algorithms for future smartphone apps for the detection of visual and auditory symptoms of infectious diseases.
Testing for COVID-19 continues to have its challenges. While the Test to Treat initiative created by the Biden administration in March 2022 greatly increased access to COVID-19 testing and antiviral treatment, researchers have found that access to test and treatment centers is often limited by geography.
A cross-sectional study found that approximately 15% of the overall US population, 30% of American Indian or Alaskan Native people, and 59% of the rural population lived more than 60 minutes from the nearest site. American Indian or Alaskan Native populations had longer drive times even after accounting for rurality. Asian, Black, and Hispanic people live closer to sites, but these populations have been less likely to receive outpatient COVID-19 therapeutics than white individuals despite elevated risk of infection and severe disease.
Company and market news
In financial news, Siemens Healthineers on Wednesday said its fiscal fourth-quarter diagnostics revenues rose 13% year over year, while its revenues including all segments rose 16%. In the recently completed quarter, Siemens Healthineers booked €232 million from COVID-19 rapid antigen tests compared to around €160 million in Q4 2021.
Meanwhile, Roche told LabPulse it has obtained additional U.S. Food and Drug Administration (FDA) regulatory approvals for its compact Cobas 5800 molecular diagnostic system, which it officially launched at the Association for Molecular Pathology (AMP) 2022 Annual Meeting last week in Phoenix. The world market for molecular diagnostic testing has reached $21.3 billion, according to market researcher Kalorama Information, a sister brand of LabPulse. The market largely consists of COVID-19 sales currently, but future market growth will be fueled by other applications, the firm said.
On Wednesday, Roche announced the publication of findings from the Safety, Tolerability, and Efficacy of Rapid Optimization of Heart Failure (STRONG-HF) study in patients hospitalized for acute heart failure. The study "emphasizes how diagnostic solutions like NT-proBNP, embedded in a therapeutic strategy, are an integral part of improving patient care," Thomas Schinecker, CEO of Roche Diagnostics, said in a statement.
Pediatric testing
In pediatric testing, a research team at the University of Tokyo said it has developed a proof-of-concept method for the early detection of chronic kidney disease (CKD) in young patients. Childhood CKD leads to substantial morbidity and mortality, as well as diverse medical issues beyond childhood, making it a focus of research into early detection methods.
Saluggia, Italy-based DiaSorin on Wednesday announced that it has received 510(k) clearance from the FDA for its Simplexa Congenital CMV Direct kit. The molecular diagnostic test enables direct detection of cytomegalovirus (CMV) DNA in saliva swab and urine specimens from babies 21 days old or younger.
On the same day, Baebies said it has received FDA 510(k) clearance for a rapid point-of-care test for glucose-6-phosphate dehydrogenase (G6PD) deficiency, which causes hemolytic anemia and is a significant cause of mild to severe jaundice in newborns.
Best wishes,
Leo O'Connor
Editor in Chief