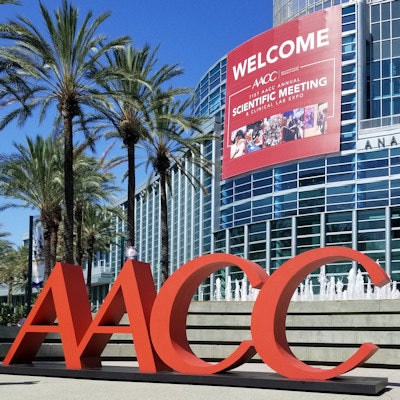 The American Association for Clinical Chemistry (AACC) will require attendees at its annual meeting in Atlanta September 26-30 to show proof of either vaccination against COVID-19 or proof of a negative SARS-CoV-2 antigen test.
In an email sent August 11, AACC 2021 President Dr. Stephen Master, PhD, outlined some of the steps the group is taking to ensure the safety of attendees. AACC 2021 was originally scheduled to take place in Anaheim, CA, in September, but in March the group announced the conference would be moved to Atlanta because of stringent COVID-19 lockdown requirements in California
Since then, the COVID-19 pandemic has flared up again, driven by a large number of unvaccinated individuals. And many of the outbreak hot spots in this latest wave are in the southeastern U.S.
In his email, Master said the AACC's plans to hold the meeting in person in Atlanta have not changed. But he also outlined the group's vaccination and testing requirements for attendance.
"Verified proof of vaccination or a negative test will be strictly required for entry to the conference and expo campus," Master wrote in his email.
There are also mask policies in place, and these will be "strictly enforced." And the AACC has been developing meeting logistics to prevent and disperse crowding.
Finally, Master urged potential attendees to wait until closer to the meeting dates to finalize a decision on whether to attend and offered to convert existing registrations from in-person to all-digital without financial penalty up until September 26.