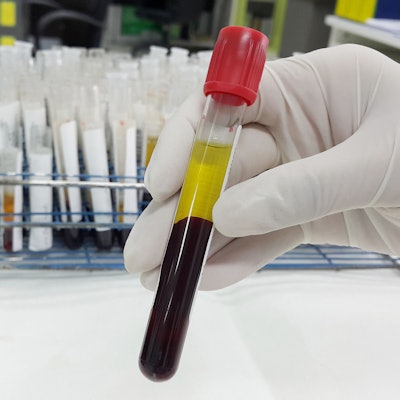 Allergenis on Wednesday announced the findings from a validation study for its epitope-based peanut allergy blood test.
Researchers from the Icahn School of Medicine at Mount Sinai collaborated with Allergenis to break down peanut proteins and look for epitopes -- the part of an antigen to which an antibody attaches itself -- that cause reactivity in patients with peanut allergies.
Using a bead-based epitope assay (BBEA), the researchers identified the cumulative tolerated dose of patients to inform clinical management of peanut allergy.
They recently published their findings in Allergy.
Current diagnosis of peanut allergies lacks threshold information on tolerated dosage, and many patients require an oral food challenge to determine an allergic reaction, which runs the risk of inducing anaphylaxis.
According to Allergenis, the new BBEA blood test provides clinicians with more granular diagnostic information on a patient's likely outcome than an oral food challenge, without risking anaphylaxis or other concerns, such as the temporary discontinuation of antihistamines or time spent on testing.
Results gained from the test may also help determine which patients would benefit the most from allergy immunotherapy, the firm added.
"We can leverage blood test results to stratify patient care and to inform appropriate clinical settings while determining if they should maintain stringent allergen avoidance and/or pursue oral immunotherapy," Dr. Hugh Sampson, a professor at the Icahn School of Medicine at Mount Sinai said in a statement.
Allergenis will offer the test, which it has licensed from Mount Sinai, at a CLIA-certified clinical reference laboratory.